American manned "dragon" the spacecraft to complete the static ignition test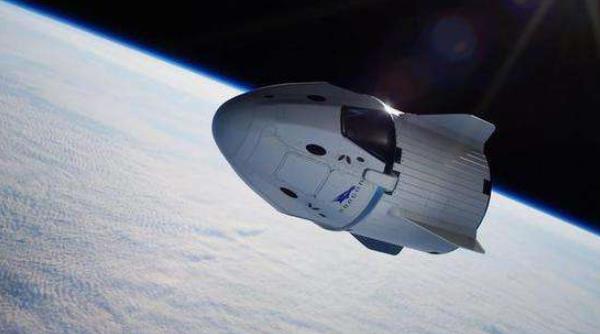 Xinhua Washington on November 13 (xinhua Zhou Zhou) manned space exploration technology companies in the United States version of
the "dragon" spacecraft 13 through a series of engine ignition test, static next will also launch abort tests, continue to verify
the unexpected circumstances after launching spacecraft's ability to escape.
The U.S. space agency said in a statement, space exploration technology company from cape canaveral air force base in Florida have
done many engine test, the 2 sets of "dragon" spaceship "Draco" thruster ignition 1 seconds, respectively. "Dragon" spacecraft were
carrying 16 sets "Draco" propeller, used to implement the spacecraft orbit maneuver, attitude control and escape when the
redirection after launching.
After that, the team of "dragon" ship all eight super Draco engine carried out for about 9 seconds ignition tests, the engine used
to launch the "dragon" when unexpected circumstances after ship off a "falcon 9 rocket. Then, in the "super Draco" engine is turned
off, there are two "Draco" propeller was immediately ignition, and then 8 super Draco engine cover closed, simulated the parachute
open stance, reentry spacecraft to adjust the atmosphere before close the cover plate and a series of steps. The sequence takes
about 70 seconds.
Manned version of the "dragon" the spacecraft is expected next year to the first flight, American astronauts to the international
space station. The craft in March on "falcon 9 rocket successfully conducted its first unmanned test flight, but in April, the
shuttle's super Draco engine in a static ignition tests an exception occurs. Results showed that part of the liquid propellant into
high flow helium pressurization system, accident cause titanium caught fire and exploded. NASA says, space exploration technology
company redesign after eliminating the possibility of liquid propellant into the pressurized system.
Space shuttle retirement in the United States, the United States in 2011 all "rely on" Russian spacecraft carrying astronauts from
the space station. Support to change this situation, the U.S. space agency business space, commissioned in 2014 Boeing and space
exploration technology companies to build "star jet" and manned version of the "dragon" the spacecraft, but two spacecraft's first
flight time delays in 2017 from the original plan. Source: xinhua