China logistics equipment sold to all over the world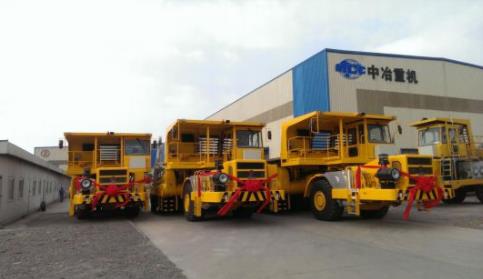 China metallurgical group manufacturing sector boom, emerge in the international metallurgical logistics technology and equipment. Since the 1990 s through the scientific and technological innovation, MCC baosteel's "MCC juki brand" trackless metallurgical technology of logistics equipment manufacturing development, has now become a well-known brands at home and abroad.
In 2014, with "China metallurgical juki" brand holding tank + welding slag tank PASAR copper successfully to the Philippines, with core technology product "combination" knocking on the door to the overseas market. The export of BGC - 70 b innovation the emergency power steering articulated holding tank, double pipe explosion, and put the buffer tank, lock pin leg in place instructions such as technology, reached the international leading level. The graph is articulated holding tank car exports of 70 tons in the Philippines.