Reverse osmosis membrane fungicide BT0603 non oxidation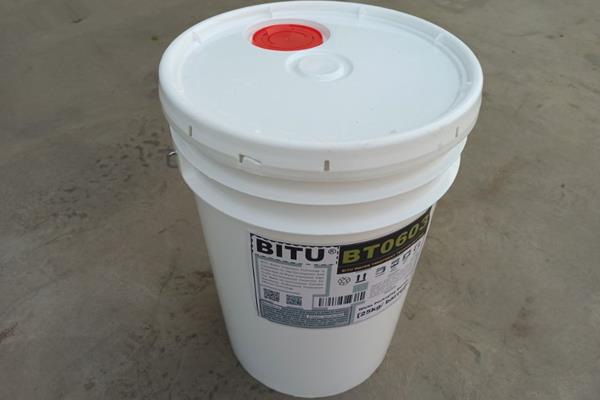 Bitu (BITU) reverse osmosis membrane is a kind of special fungicide BT0603 products non oxidizing impact biological fungicide, microbial control can be used in the membrane system, prevent bacterial contamination. Reverse osmosis membrane fungicide BT0603 non oxidation product special features of high efficiency, broad spectrum and quickly, and also can be used continuously and cooperate with the detergent used at the same time.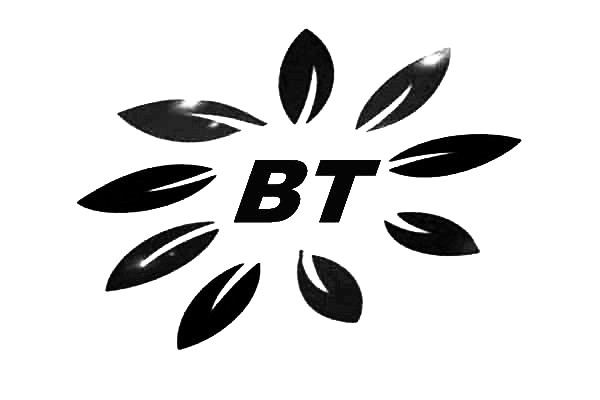 Bitu (BITU) reverse osmosis membrane special fungicide BT0603 products used in the United States Dow chemical company (Dow) Filmtec), Hyde can company (Hydranautics), coriolis (Fluid Systems), TORAY (TORAY), the Korean film (CSM), chapter nine (JOZZON), easy membrane (E - MEM) and Luke Walton (vontron), ooze, tech centers (keensen) and other kinds of imported china-made membrane and the sterilization application of each type of system.
Product features
1, safety, high efficiency, broad spectrum, wide application
2, can be compatible with many other cleaning agents
3, is suitable for various kinds of membrane materials
4, biological degradation is rapid, easy to lose activity and become harmless by-products
5, this product is a concentrated liquid, easy to use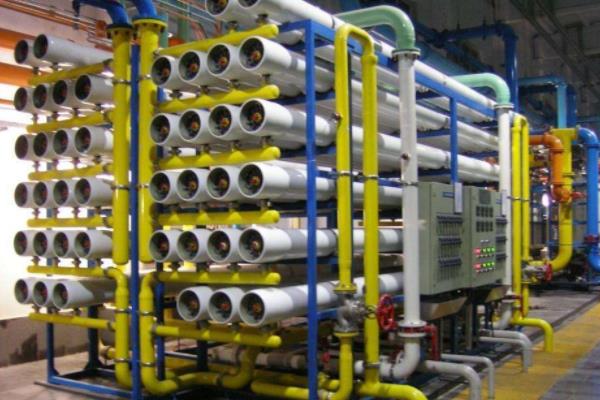 Directions for use
Reverse osmosis membrane fungicide BT0603 non oxidation product is a broad spectrum of biological inhibitor, in low doses can quickly kill bacteria. Inoculants BT0460 methods of use of the products isonce every two weeks, dosing, normal operation of cic, 45 minutes each time, in the process of adding the
must discharge through the water.
As the biological pollution system using offline (CIP) to join way:Configured to reverse osmosis membrane containing fungicides BT0603 concentration is 200-400 parts per million, the oxidation products with citric acid or hydrochloric acid to control PH 6 ~ 7, circulation of sterilization for 45 minutes. After sterilization system, need to use film embellish washing detergent products, to eliminate the residual organic matter and microbe.
For biological pollution mild system can on-line dosing, dosage on the concentration of 400 PPM calculation, will be out of the water and concentrated water discharge. The sterilization time is 30 to 45 minutes.In order to achieve the best effect, the system in before using oxidation products of reverse osmosis membrane fungicide BT0603 membrane cleaning agent was used to clean the system.
Physical and chemical properties
Appearance: colorless and transparent color liquid
Specific gravity: 1.05 + / - 0.03 (25 ℃)
PH (pure) : 4 ~ 5
Bouquet: slightly disinfectant smell
Packaging and storage
Plastic barrel, net weight 25 kg/barrel or 200 kg/barrel; Shelf life: shade from light save, valid for 2 years.
Safety and protection
Wear latex gloves, protective glasses, protective clothing, if splashed into eyes, rinse immediately with plenty of water eyes, and see a doctor quickly. To prevent the spillover in the cement ground, lest cause corrosion such as erosion ground please rinse immediately.
To inform customers and users:
Bitu (BITU) water treatment technology to protect customers and users correctly used when using this product, with the reverse osmosis membrane fungicide BT0603 non oxidation product instruction for use ", we suggest you at any time in accordance with the need to Bitu (BITU) around the branch (office) or a proxy for the data, and in detail before using this product and familiar with the product instructions and various safety guidelines.